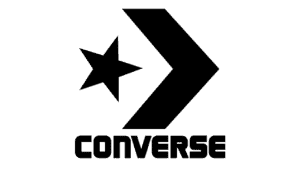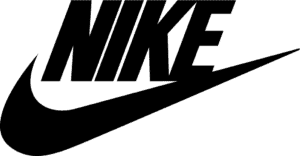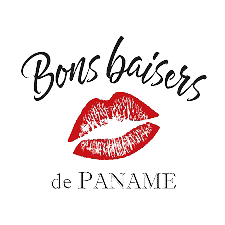 We can also work on any other brand for a custom shoe project.
The little words of our bride and groom
Hello. I wanted to thank you for your impeccable work, and again for making our most beautiful day even more beautiful! I'll be sure to promote you.
The order was perfect... ( like the day!!!) Thank you!
Hello, having been very pleased with the order made on your site concerning my husband's trainers, I am placing another order for my nephew!
Hello, I confirm that I have received our gift which is simply AMAZING! I would like to thank you again for doing everything you could to make my project happen in time.
Hello, just a quick message to say thanks again for our shoes! They are great and were a hit on August 11th! I'm already thinking about a pair for me and my daughter (ok, she's only 2 months old, but I'm already excited!
Shoes well received! Thank you for your kindness, professionalism and patience. It's a pleasure to meet people like you.
Are you getting ready for the most beautiful day of your life and would you rather opt for a comfortable and stylish pair of shoes than the traditional pair of pumps? Then you've come to the right place! Double G Customs offers a wide range of elegant and original bridal shoes that you can customize to your liking!
Dare the trend of the flat wedding shoe
Gone are the days when brides had to get married in a princess dress and high heels. Today, they want to live their big day to the full with a comfortable wedding shoe so they can dance the night away! And the ideal shoe is the flat wedding shoe. On our website, you will find a wide range of elegant and original wedding shoes that will give your wedding dress a twist while saving you from foot pain. If you want to keep a traditional look for your wedding, it is possible. You can opt to wear heels for the religious ceremony and swap them for a flat wedding shoe or a wedge shoe for the town hall and the rest of the day. It's up to you! For even more originality, our site offers you the possibility of obtaining customised shoes for this very special day. For the customisation of your shoes, you can add tulle, bows, text, the date of your union, pearls, rhinestones, etc. The only limit to the customisation of your customisable shoes is your imagination!
A stylish bride is a bride in trainers!
Would you rather opt for bridal trainers than traditional pumps to celebrate your union? We can only applaud your choice! Today's bride is more modern, more assertive, more rock and roll. And the choice of your shoes should also correspond to your personality. If you are used to wearing trainers or sneakers all year round, whatever the occasion, your wedding should not be an exception. For example, you can choose Converse shoes to customise. You will be a beautiful Converse bride. For an original pair of bridal shoes, many people choose custom-made wedding shoes to create a harmonious and elegant yet unique outfit. The customisation of the shoe is done according to your choices and desires, from the colour of the text to the added details. If you are short of ideas, we offer pre-customised models that you can adapt to your needs. Also, if you don't find the one you like among our many designs, you can send us a pair of your choice (new) and tell us how to customise your Adidas trainer or any other model so that you can be sure to be perfectly yourself on the big day! 
Create your wedding shoes with Double G Customs
Have you chosen the comfort of wedding sneakers, but you want to wear a unique model that perfectly reflects your personality? You can trust Double G Customs, specialist in the creation of personalised wedding shoes, to design the customised sneakers of your dreams. It's the Adidas custom shoe maker and other famous sneaker brands that you can work with with your eyes closed. The Double G Customs team of craftsmen puts their expertise in shoes customisation at your service, which they never stop developing. The artists work in the workshops with all the attention and precision required, using professional quality products, in order to guarantee you an aesthetic and elegant result that meets your expectations. Whether you want to wear a Custom Wedding Converse, a Stan Smith or a Nike Air Force One, Double G Customs personalizes according to your tastes and desires for a result always in harmony with the lines of the original model.
An iconic sneaker model with your personal touch 
The Wedding Converse are a must-have model for the bride and groom choosing to shine on D-Day with style and comfort. They are like a blank canvas on which you can add the colors, patterns or inscriptions of your choice for a fun, elegant and unique touch. Initially intended for the bride and groom, it is also possible to create bridesmaid Converse shoes! Think about the styling effect that such a choice could have on your wedding's aesthetic and personalized character, but also think how grateful and excited your friends will be to be able to enjoy your day to the fullest without sore feet at the time of your wedding. dance the night away with you in personalised Converse for wedding. You can give them carte blanche or you can create their own personalised wedding Converse by making the best choices to pair them perfectly with your own pair of custom bridal Converse. Your friends will appreciate this gift which will become the memory of your most beautiful day, celebrated in comfort and style, of which they will have savored every moment by your side! Do not hesitate! Customise Converse shoes for your most beautiful wedding party. 
Many bride and groom choose customizable Stan Smiths for their big day. Whether it is a crush on the famous brand with the three stripes, a preference for a leather model that maintains the foot well or the habit of wearing Stan Smith on a daily basis, there are many possible reasons for making the daring choice of Adidas wedding shoes. If you are wondering how to customize Adidas shoes online to perfectly match your pair of shoes with your gorgeous wedding dress or elegant suit, it couldn't be simpler! We have several models ready to order. If you have specific wishes, use the custom customization module and choose the inscriptions and other customization elements that you want to see on your custom Stan Smiths.