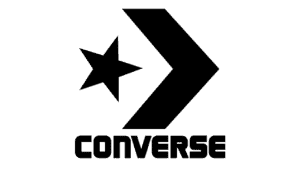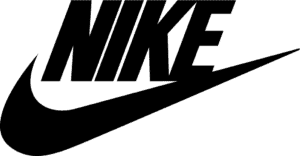 We can also work on any other brand for a custom shoe project.
Thanks for the Nike AF1 Swarovski, my girlfriend loves them!
We ordered 6 pairs for an event with friends, they were a hit.
2 pairs of Air force ordered for my mother and me, they are beautiful.
My anarchy Converse are so fresh, everyone asks me where I bought them.
Pairs ordered for our field hockey team, at the top for the 3rd half :D.
Pairs ordered for our field hockey team, at the top for the 3rd half :D.
I've been looking for air force 1 Vuitton with real LV canvas for a long time, thanks.
The colorsplash are just crazy, I would sleep with it aha.
I created my pair in 2 min, the rendering is super cool and I received it in 2 weeks, I recommend.
We ordered 16 pairs to equip our sales staff for a trade show, very professional work. ps: thank you for the fast delivery despite the delay.
I kife your work too, your pairs are great.
Why customize shoes?
Simply because we all own almost identical sneakers, why not dare to bring a personal and artistic touch to them in order to differentiate yourself by wearing custom shoes different? Thanks to the sneaker customizationyou can distinguish yourself with a unique style. A sneaker to customizeis also an excellent gift idea to please with custom shoes original shoes. You can create personalized sneakers with hearts and offer them to your loved one, make personalized Vans with a quote for a loved one, customize sneakers with a childish drawing for your little one, imagine custom shoes shoes to customize that reflect your personality and style, ... In short, customize your shoes to feel good in your sneakers, that's the idea! And in addition, it allows you to express your individuality, to stand out and to assert your style. Choose the shoe customization with Double G Customs, either through creative workshops or by ordering online, it's the idea to have to shine with a personalized sneaker that will make a lasting impression. So, you're ready to embark on the crazy adventure of customizable shoes ?
Customizable shoe designs to twist
Customizing your shoesis an essential choice for all those who want to stand out. Double G Customs gives you carte blanche to choose the customizable shoe that you need and its customization. The personalized shoes leather shoes like Adidas are ideal for a casual chic look. We can easily imagine a customization of shoes with a few small rhinestones for a formal look. The customizable shoes Converse customizable shoes are very popular because their canvas is a plain and unadorned material that allows you to be very creative with your custom sneakers ! We love a customization of shoes with drawings or floral patterns and some Swarovski rhinestones! You won't go unnoticed anymore with the personalized shoes ! Impossible to miss the famous Nike air force one. The customization of these sneakers makes all sneaker addicts dream ! These customizable sneakers that everyone finds can become very colorful or sparkling in just a few minutes. You like suede shoes? Double G customs suggests you start a project on Vans to customize ! All you have to do is select the shoe model you want and start imagining the custom version of your dream of your dream shoe. The sneaker customization is so easy, you'll have a blast!