Description
Adidas Stan Smith Just Married Boho
The Adidas Stan Smith Just Married returns in a navy blue version with finesse! These custom shoes and satin laces will go well with your wedding outfit. A chic and casual style of custom shoes.

Double G Customs, A Universe
Double G Customs is the meeting of two passions: shoes and art. It is the fusion of these two worlds that gave birth to this concept of personalised shoes.
Perfect shoes for a perfect day. We create customized shoes especially for weddings. With a light touch, we create customizations that perfectly match the shoes and your wedding outfit.
We work on all types and models of shoes to offer you a unique pair that will fit your wedding project perfectly. Discover the different possibilities in terms of customization for wedding shoes in the WEDDING tab.
We use professional products specially developed for shoe customization. We make it a point of honour that our customised shoes are 100% wearable like classic shoes. Since 2015, we are constantly pushing the limits of customization by developing new techniques, to offer you personalized shoes for your wedding that are always more innovative and close to your expectations.
This personalized pair of shoes will accompany you on your wedding day, but also long afterwards. Think of our protection, cleaning and maintenance products to take care of your customised pair and keep this souvenir of this so important day for a long time.


The just married collection
The just married collection is made up of custom shoe designs specifically for weddings. Just married models are sober and elegant with just a little grain of madness! Whether you are looking for a sober pair with the converse wedding just married or a pair that shines with miles of lights with the converse Pearl, you will find shoe at your foot. Snap for our custom shoe designs for an original and quirky wedding!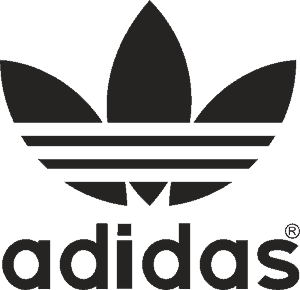 A little history
The Stan Smith, named after California tennis player Stanley Smith, was not always called Stan Smith. The pair was born in 1964, Adidas wanted to create a pair for the then booming tennis. To do so, they called upon the French tennis player Robert Haillet who created the design of the pair. It was only in 1970 that Adidas signed a contract with Stanley Smith and renamed the pair "Stan Smith". At that time, sneakers were still considered as sports equipment and not as everyday shoes. It was the iconic Stan Smith who changed all that in the 1980s by making a name for himself outside the tennis courts. 30 years later in 2011, Adidas announces the end of the mythical "Stan Smith" for 2012, the pair is no longer sold...
But in 2013, adidas made volteface and announced the return of the Stan Smith for 2014 to the delight of the fans. Will Stan Smith again have 30 years of glory?