Want to partner with a powerful, creative and cool brand? Want to collaborate with our team of passionate people who surf the good waves? You've come to the right place!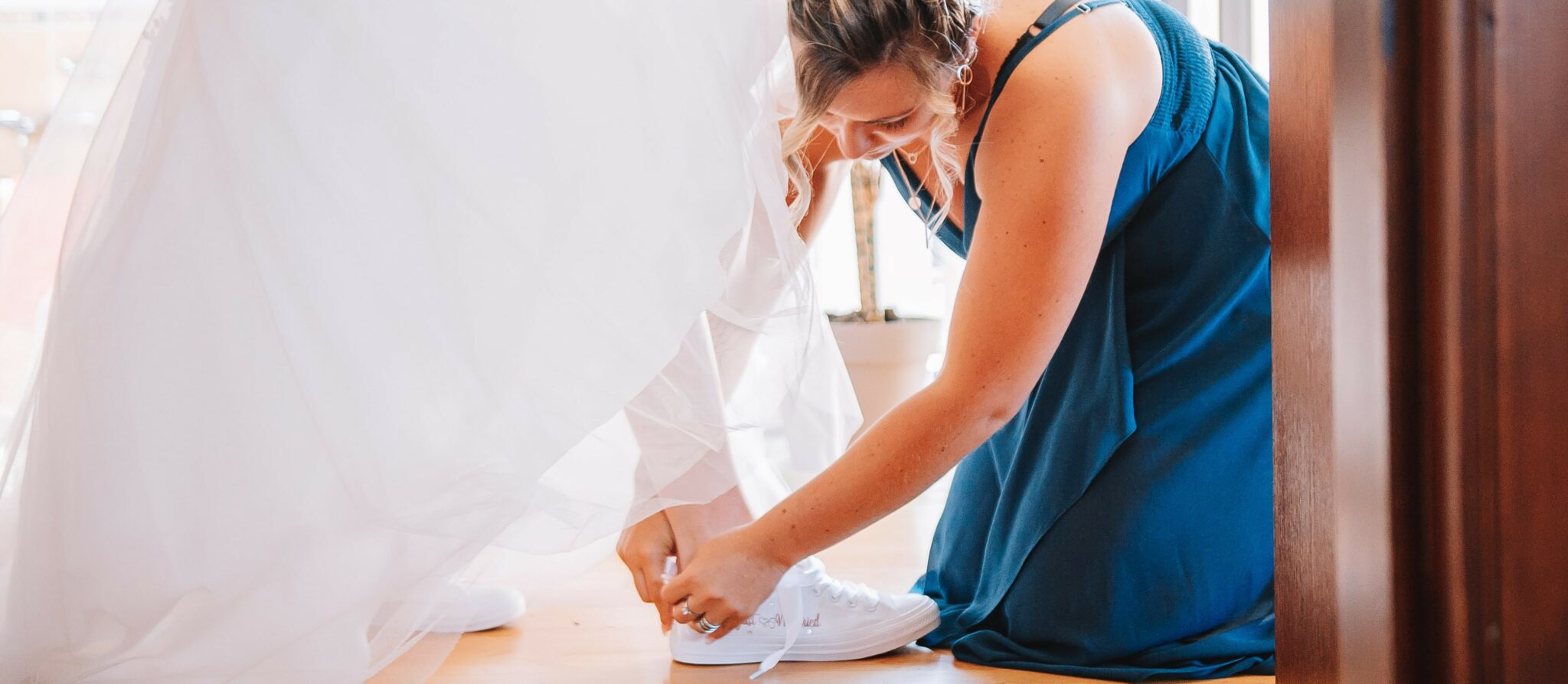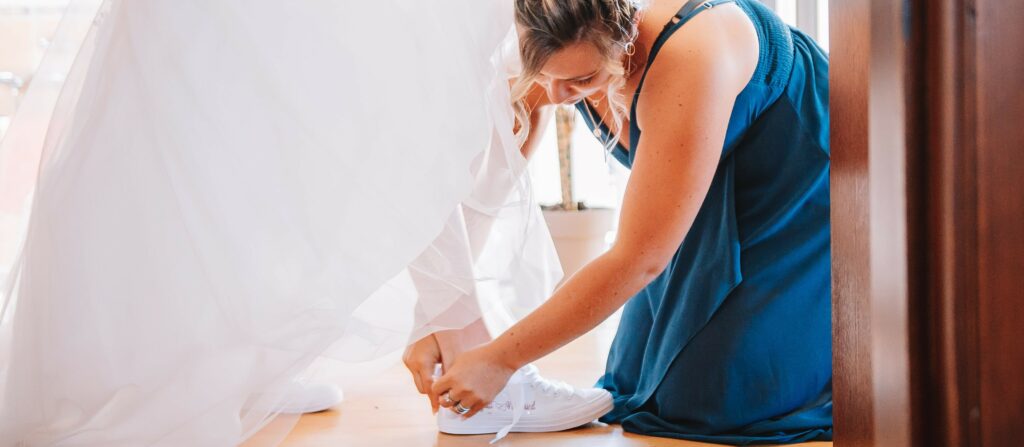 You are a wedding service provider and you want to offer more to your customers or community? What if we collaborated together?
Whether you are in the wedding dress business, in the event organization, blogger or influencer, ... you can join our partnership program with multiple benefits! You'll get a promo code to pamper your customers or your community and you'll get a commission on each sale made! Nice, isn't it?
At Double G Customs, what we love is GOOD VIBES! The creator of the brand, Guillaume, has specialized in personalized shoes for brides and grooms in 2019 in order to make the most of the concentrated good vibes that surround the world of weddings. Adorable thank you messages, beautiful photo memories, declarations of love,. We always want MORE, right? That's why we're always looking for people who are passionate about their craft to partner with and grow together in this world.  
We are sure you know what we are talking about!
After several years of developing our concept and making it grow, we are convinced that it is by collaborating with committed people who love their jobs that we will continue to evolve. We are therefore looking for content creators, wedding planners and service providers who cultivate this "good vibes " and want to move forward together.
Here's what we can do for you through our partner program:
Offer your customers/community a coupon code that gives them a 5% discount on any custom shoe order through our website.
Our success is also your success! That's why you will receive a 10% commission on each sale made with your promo code. With an average basket of 182€ per customer in 2022, this is not negligible!
We highlight our partners through articles on our blog and publications on social networks. The good referencing of our site will benefit you!
Our partners with a store will be able to offer for sale our flagship accessories: the satin lacesthe charms Just Married and the new products to come. In B2B formula, of course !
A Shooting ? A Live ? We are ready to develop other initiatives, do not hesitate to make proposals!
Double G Customs IN BRIEF
Our custom sneaker brand was born in 2015. We are constantly developing our offer and we leave no stone unturned in order to offer our customers the wedding shoes of their dreams! Each sneaker customization is handcrafted in our workshops in Belgium. Brides and grooms from all over the world love the extra touch we offer and they always find exactly what they are looking for! To wear on the big day and to wear as a declaration of love with a touch of madness, our sneakers make people happy! So don't hesitate to recommend our brand.
Finally the answer to this great question! Simply fill out the form below to send us your partnership request and, who knows, start an association that will last forever!