Companies in custom sneakers!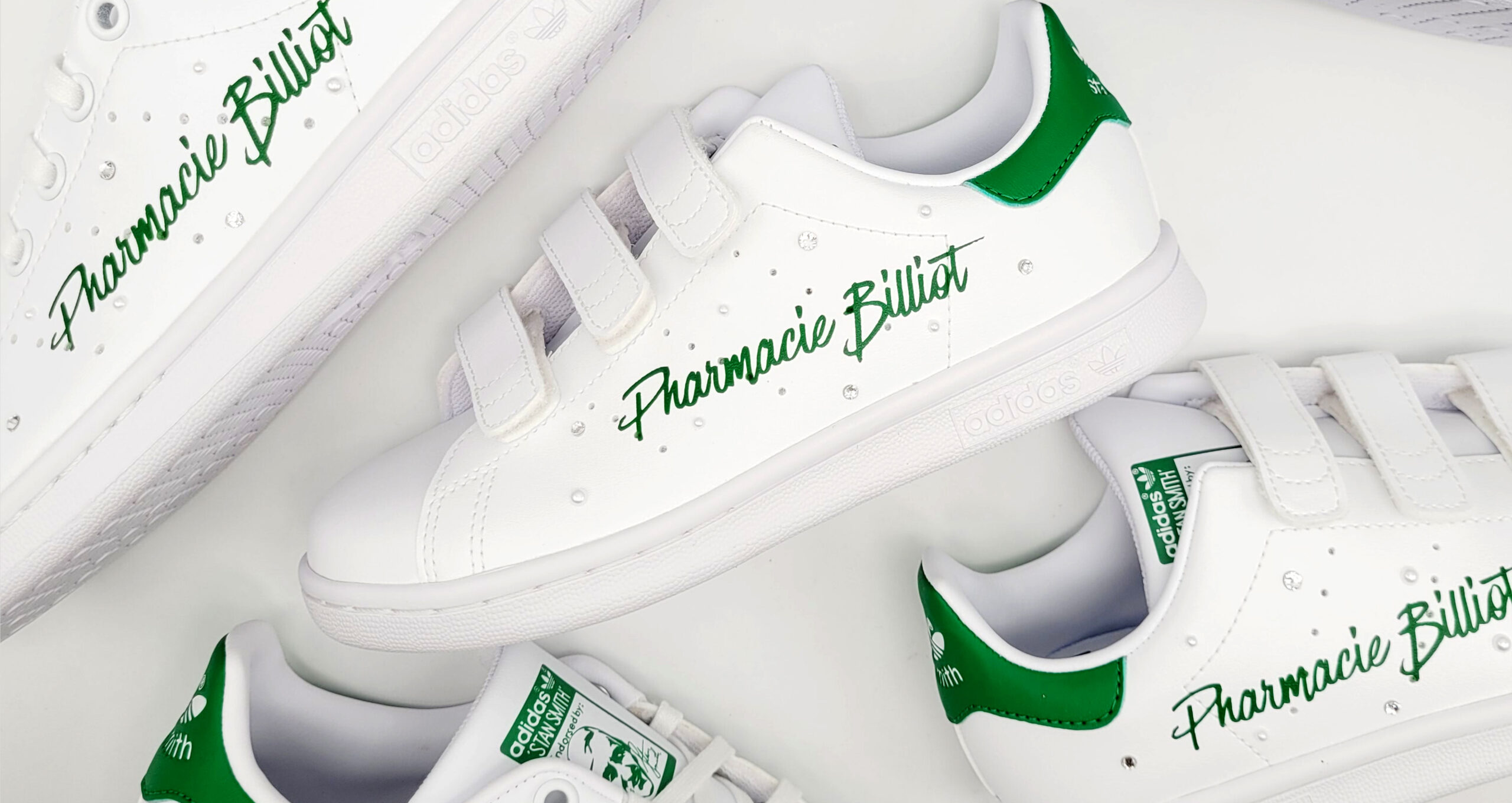 Are you looking for an original gift idea for your employees or an amazing way to stand out from your dreaded competitors? Comfortable and above all with your company colors, the personalized sneakers will be perfect to add a smile on your employees' faces and make your competitors nervous! You are one step ahead! 
Customized sneakers for your company
Since 2015, Double G Customs has been offering its know-how to companies to stand out in an original way with the customization of shoes! We have accompanied many companies in their projects of personalized sneakers to please their employees or customers.
Nowadays, different companies are recognizable thanks to their logo and their graphic charts! Make a splash at a trade show or any other event with customized sneakers in your company colors! Customize your company's image on Converse, Adidas or Nike sneakers. With your logo or your company's characteristic phrase, the personalized shoes will become a real marketing tool! In just a few clicks, a preview of the personalization on a chosen model will be offered to you with the preview module! 
For corporate events or others...
The creation of personalized shoes finds its place in different occasions. Want to add a touch of originality to your work uniform? Personalized sneakers will make your employees' outfits more harmonious! A great corporate gift idea for the holidays! Want to entertain your community with something new and unexpected? Create custom sneakers with your company colors to create a buzz on social networks! But that's not all, custom shoes can also help you stand out from the competition at events like trade shows, seminars, etc. 
Shoes
Test your logo on different models of sneakers in a few clicks.
Animations
Want to entertain your community/employees with an amazing animation?
Contact us
Want to create a custom sneaker project? Contact us to discuss this great idea together!